Meet Our Team
Laughing and exceeding expectations on a day-to-day basis. We are pioneers who like the atypical. We are green and take happy hour very seriously.
---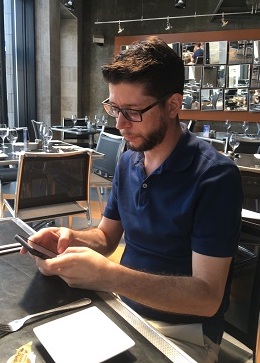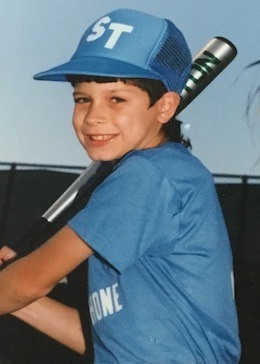 Philippe Papillon
Co-founder
Born in St-Tite, home of the famous Western Festival (Yeeha!), Phil got hooked on entrepreneurship at a very young age by renting parking spaces. Over the course of his career, he has developed complex and large-scale softwares. You would think he spends all his time programming, but it seems that he also likes to play chess and golf...
Réj–as we like to call him–is the office's prankster by excellence. He has worked for over 20 years on high volume web projects. His curiosity powers his love for traveling (with a soft spot for Europe) and discovering new scotches. He's the only one that holds the secret to a balanced life. Latte in hand, he invests himself fully in any and all projects… even the craziest ones!
Rose-Marie
Director, Sales & Marketing
Rosie tried to act normal once. Worst 2 minutes of her life - and ours. When her creative mind is not at work, you can find her playing ultimate frisbee or spending time in the woods. She's a coffee addict and a scotch amateur. She won't shut up about new digital strategies. We still love her.
Tiffany
Team Lead, Customer Service
and Office Princess
Tiffany has an eye for detail and will notice even the smallest of things. She is passionate about drawing, painting, and anything else related to artistic creation. In fact, she's currently creating a cartoon character! She's also a fan of big thrills, which explains her experiences paragliding and hand-gliding, amongst other aerial sports.
Sarah
Customer Service Agent
Eclectic by nature, Sarah is a super colorful person. She's poised and yet packs a punch. She likes to push her limits and see how far it takes her. You never know what'll go through her head next (and neither does she...). One day she's signing up for a dance program and the next she's showing up to work with a shaved head XD.
Céline
Customer Service Agent
Curious and a fan of traveling, Quebec holds no more secrets for her. She is a great fan of the Montreal Canadians and can be heard screaming for joy… and frustration during the games, to the greatest dismay of her inner circle! She likes to listen to people tell their stories, sing karaoke, and enjoy happy moments on biking trips with her family.
Patrick
Customer Service Agent
Patrick is a proud self-proclaimed otaku & consumer of geek culture. He's a huge animal lover who plans to live on an animal-filled farm one day. Until then, he can't go anywhere without his pair of lovable (albeit loud) chihuahua bodyguards Mika & Abby. To unwind, Patrick goes out on bike rides or spends time at the martial arts gym.
Marili
Customer Service Agent
Bubbly Marili's cheerfulness and gentleness make her stand out. In fact, we've never seen her get angry. Don't take that as a challenge ;) From humans to languages to cooking, Marili highlights cultural diversity in her life! It's therefore only natural that her ultimate goal is to travel the world with her loved ones.
Annie is passionate about 3 things: cooking, family, and ESPECIALLY her dogs! When she isn't in nature, Annie is busy concocting new recipes that she can share with her family. And just like her dogs, Annie likes to be part of a close-knit pack where everyone can count on one another.
Philippe is adrenalin-fueled and always on the lookout for new challenges… a mix which results in a hyperactive and restless human! You can find him rock-climbing or dancing to disco-funk music. Is he a good dancer? Well, that's a different issue altogether!
Jean-François
Account Manager
Jean-François is an athlete, he's always looking for a new activity to surpass himself. Epicurean, but not the best cook, you will find him in a nice little neighborhood restaurant, his second natural environment after swimming pools and lakes. A true team player, he's always ready to lend a hand!
Matt is our outdoorsy chef, if he's not hiking a mountain, you'll probably find him in his kitchen cooking up something fancy. Passionate and naturally intense, he comes with a background even more diversified than a 7-layer dip. From engineering to marketing, entrepreneuship to cooking, he gives his 100% in anything he does.
Michel
Senior Full-Stack Developer
Michel is passionate about programming and technology. When he's not coding, he's practicing cross-country, skiing on the snow in the winter, and on wheels in the summer. Yes, Google confirms that roller skiing exists.
Audray
Full-Stack Developer
Audray is the designated nerd of the team and a connoisseur of witty apparel (which explains her awesome t-shirts!). This Ravenclaw is happiest when coding in a human-free location. If she's dragged out of her natural habitat, you'll find her making paper cranes at a team lunch, sitting silently in a karaoke joint, or sipping apple juice at a bar.
Alyssa
Communication & Marketing Coordinator
Passionate about social media and strategy Alyssa likes to develop new ideas. She's also a travel enthusiast, she loves visiting new places and learning about different cultures. On a Friday evening you can find her either at a party with friends or in front of her favorite tv shows.